May 19-21, 2023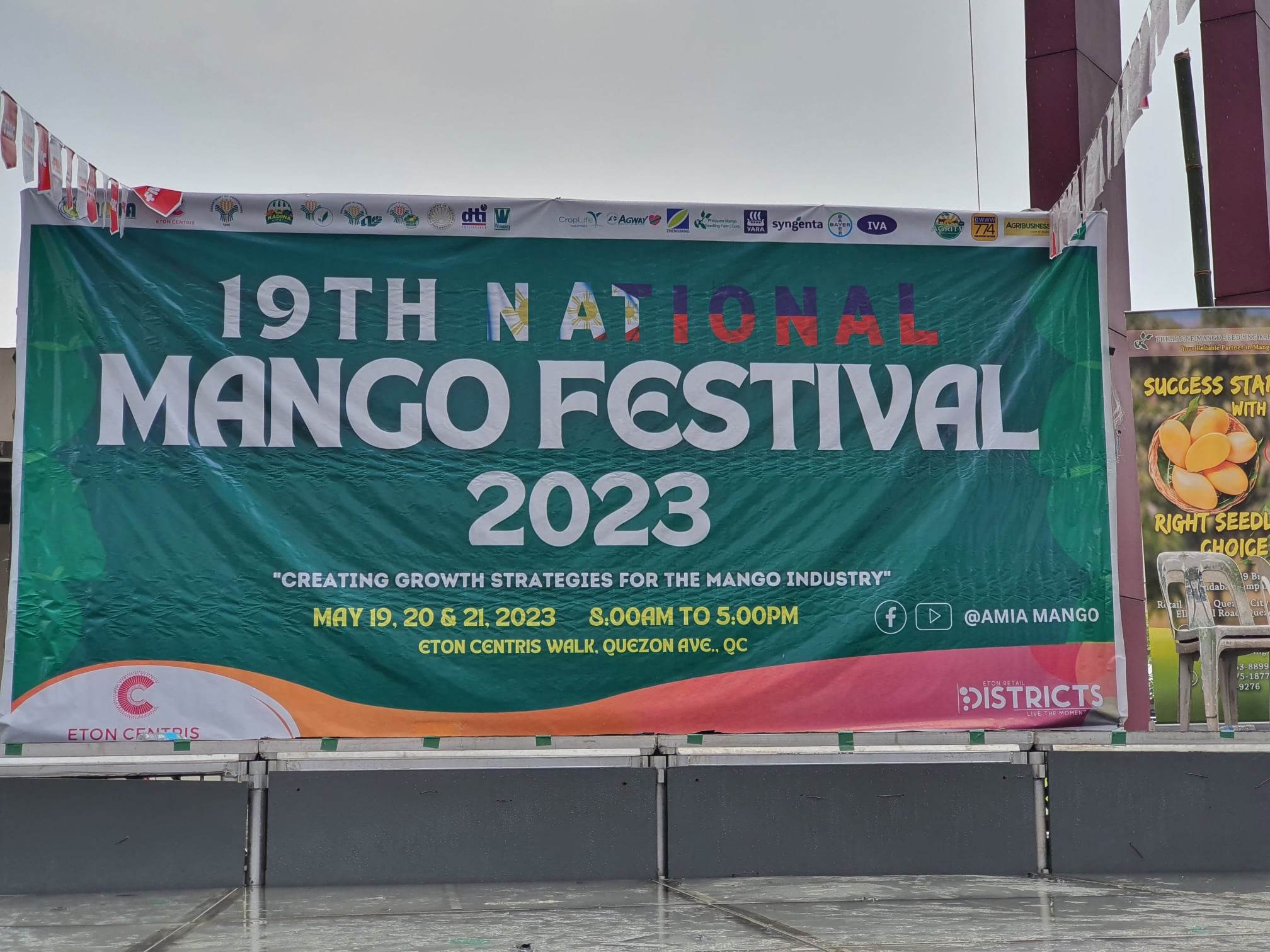 The Department of Agriculture – High Value Crops Development Program and the Bureau of Plant Industry represented by Assistant Director Herminigilda Gabertan and staffs participated in the 19th National Mango Festival facilitated by Aani Mango Industry Association Inc. held at ETON Centris Walk, Quezon Ave.
With the theme "Creating Growth Strategies for the Mango Industries" the event intends to address various issues encountered by famers and accumulate solutions from experts to produce high-quality mangoes and increase production and profitability, intensify market linkages. It also aims to create an opportunity to introduce farmers to different institutions and organizations that can assist them analyze problems and concerns.
Main guest speaker to grace the event is Senator Cynthia Villar. In her keynote speech, she said that "according to published research the DA High Value Crop Program has develop a concrete action plan to improve mango production in the next few years, these strategies include pruning and fertilizing 8.9 million mango trees to the 600 budget per tree from 2017-2022 to improve the yield."
In behalf of Director Glenn Panganiban Ph., AD Gabertan read his message of support to the mango industry-she emphasized " The theme of this festival seeks to focus attention to assuring that our gains and foothold as a constituents of our collaborative efforts in the past years continues into the future while adapting to and mitigating one of the most challenges we face this days which is the threat of the climate change and all its downstream consequences."
Also present during the activity is Asec. Kristine Evangelista, Assistant Secretary for Consumer Affairs and DA Spokesperson, she reiterated that consumer affairs ang Agribusiness is not only in the end of the value chain but also part of the beginning because the program see opportunities of the mango industry. "We will work on this to be able to help the industry really penetrate the global market and find ways for production to be improve…" she said.
The Three-day event consist of various activities such as showcasing different mango varieties from regions and provinces, Mango Trainings and seminars, cooking demos, stakeholders' forum and more.
Mango fruits and processed products from Guimaras, Davao, Butuan, Nueva Ecija and Cotabato are available for sale.