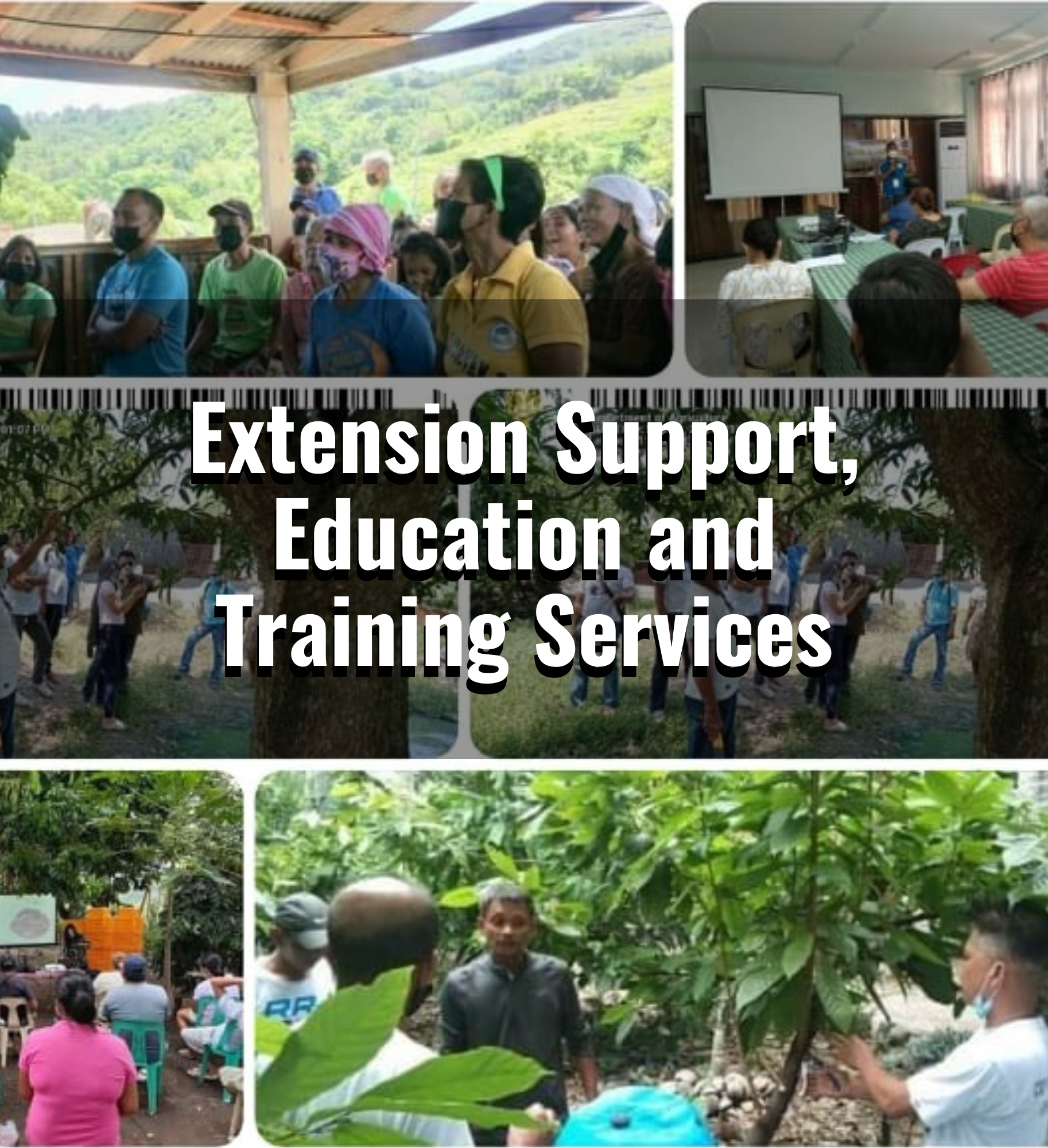 The program implements various extension services and capacity building activities for the benefits of the farmers and the LGU agricultural extension workers. These activities are conducted by the DA RFOs and ATI in close coordination with the partner LGUs and Regional Training Centers.
Major activities under this intervention are training on Package of Technology (POT), School on the Air (SOA), Training of trainers (TOT), Farmer's Field School (FFS), Specialized Training, Tree Rehabilitation and Fertilization, Incentives to Municipal and Provincial, Information, Education and communication Materials, Awards and Recognition, Learning Sites
Technology Demonstration. These activities aim to capacitate the farmer recipients on the proper cultural management and other aspects of production of the commodities they will be engaged in. Moreover, it also allows the LGU extension workers to update their knowledge and information about the crops and improve their competence to assist and deliver basic technologies to farmers.