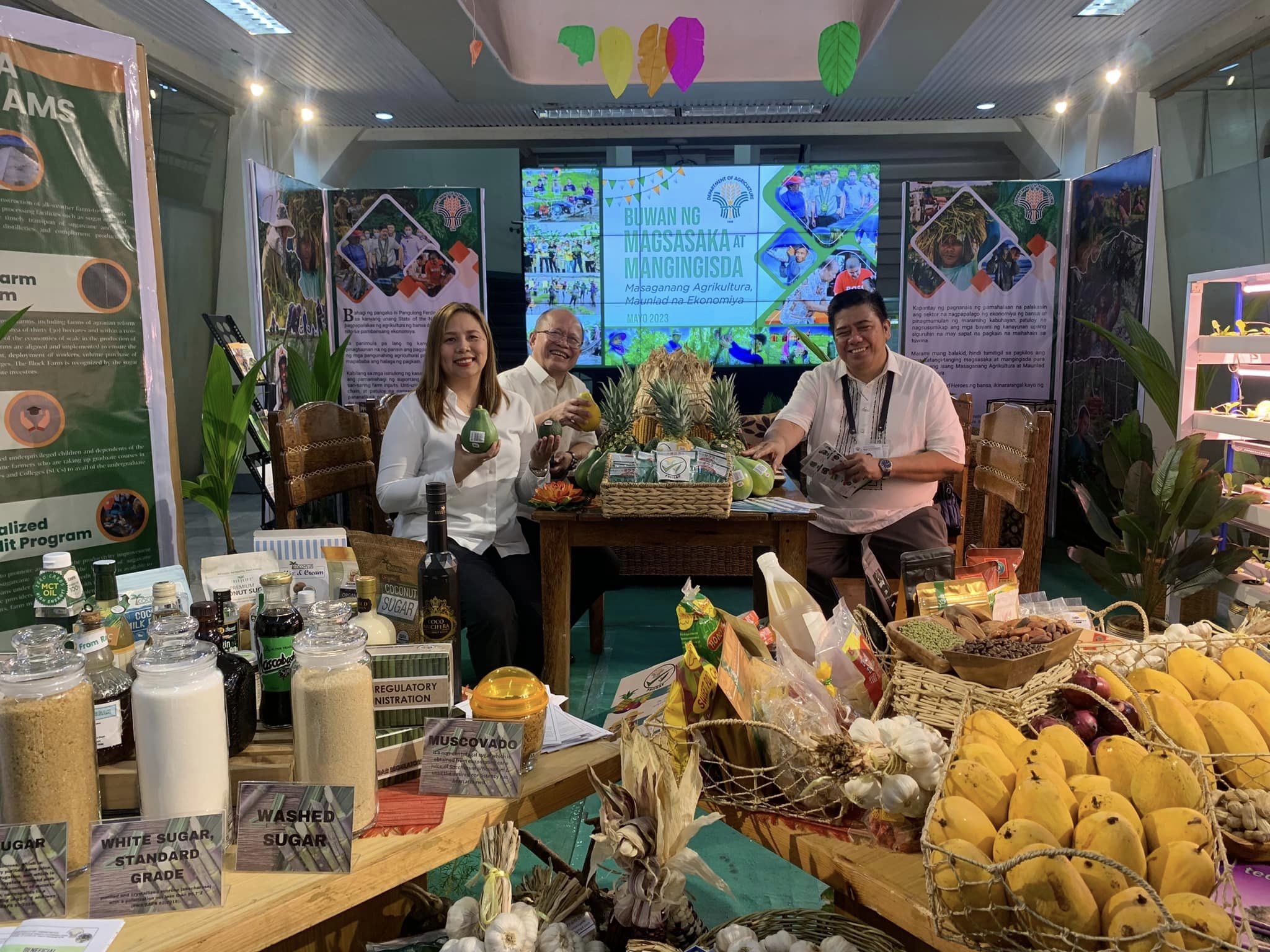 For the second week of the Farmers' and Fisherfolk's Month 2023, the Department of Agriculture pays tribute to our farmers from the CROPS SECTORS (high value crops, coconut, fiber, sugar, urban agriculture, rice, and corn) and recognizes their role and contributions in ensuring food security and sustainability.
Asec. Jane Bacayo, Assistant Secretary for Administration, Dir. Annray Rivera, OIC of the Philippine Fiber Industry Development Authority, AD Ruel Gesmundo, Assistant Director for Regulatory Services of the Bureau of Plant Industry, and Ms. Julieta Opulencia, Deputy Executive Director of the Philippine Council for Agriculture and Fisheries, led the opening of the Crops Week for NFFM 2023.
Various fresh and processed crops products are displayed and are being sold at the DA Central Office. Activities also include seed distribution, live technology and product demonstrations, and free online lectures.
#nationalfarmersandfisherfolksmonth
#nffm2023#masaganangagrikulturamaunladnaekonomiya