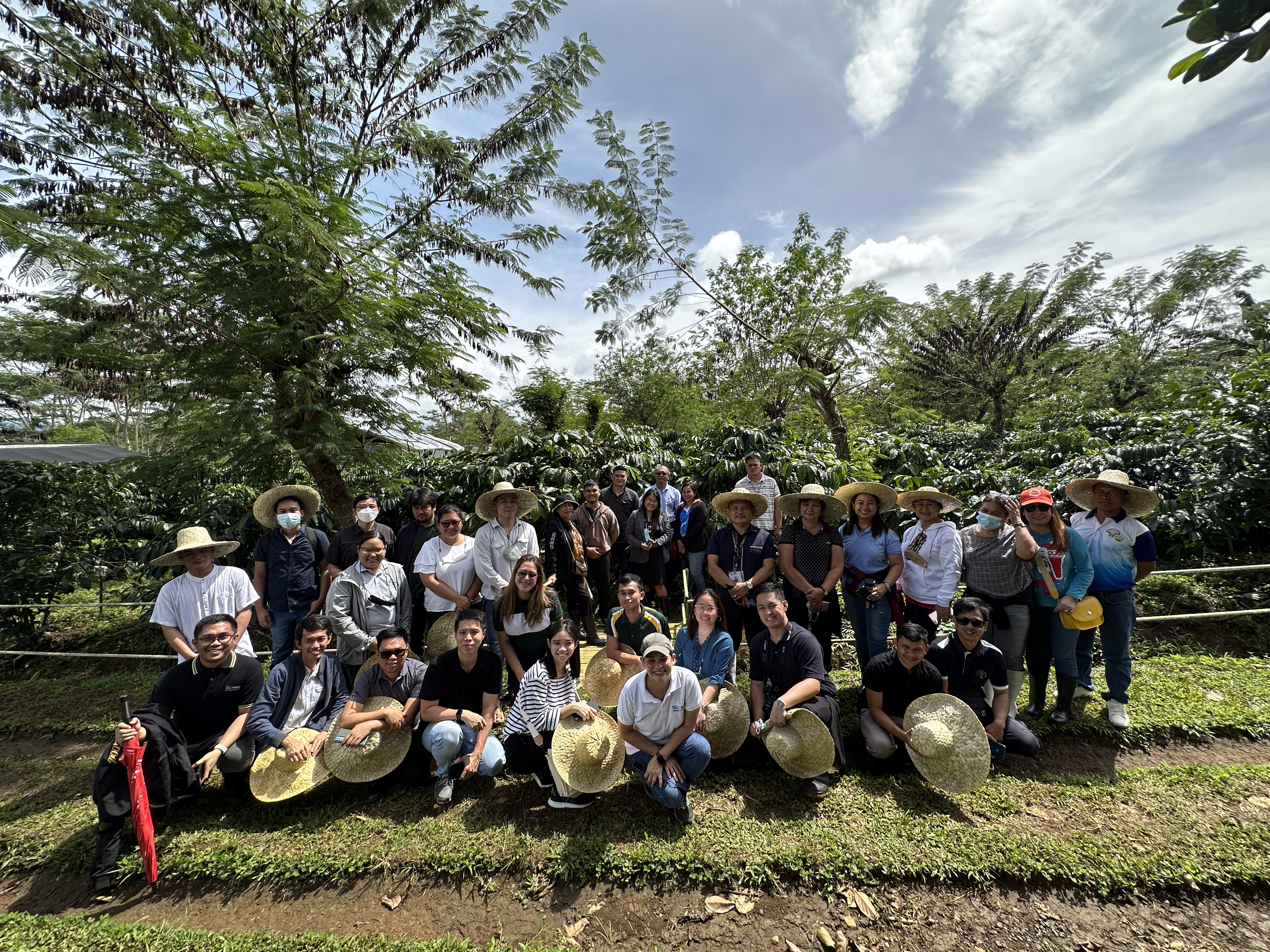 Malaybalay, Bukidnon – The Department of Agriculture (DA), through the High-Value Crops Development Program (HVCDP) and in partnership with Nestlé Philippines Inc., conducted a strategic planning workshop for the proposed 5-year DA x Nestlé Mindanao Coffee Project on January 16-19, 2023.
The workshop was participated by representatives from the various units of the DA including its HVCDP Central and Regional Units, Agribusiness and Marketing Assistance Service (AMAS) and Agribusiness and Marketing Assistance Divisions (AMAD) of Regions IX-XIII, and Philippine Coconut Authority (Central and Regional Offices); Nestlé Philippines; and University of Southern Mindanao (USM). The team formulated the plan, projections, and strategies, including the budgetary requirements, capability development and research, to jumpstart the implementation of the Project for FY 2023 and 2024.
As part of the workshop, and to better appreciate the situation on ground, the team visited the model farms of Nestlé's coffee ambassadors, the Integrated Coffee Center, and the Nestlé Buying Station in Valencia Bukidnon. The team was likewise able to meet and interview Mr. Leo Sambrano, the face of Nescafe Classic.
The assessment and validations conducted by the Mindanao HVCDP regional focals and Nestlé's agronomist confirmed the low yield, poor production management, and problems in market linkages in the area. To address these, one of the major activities to be done for the Mindanao Coffee Project is the reinvigoration of coffee trees intercropped in coconut areas which will be implemented by the DA-HVCDP under the Coconut Farmers and Industry Development Plan (CFIDP). Proper tree management, including pruning, fertilizer support and training following the Good Agricultural Practices were also identified as interventions to be provided to the qualified beneficiaries.
Estimated at 15% sufficiency level, the Philippines is still a major importer of coffee. 76.5% of its coffee production is Robusta as reported by the Philippines Statistics Authority (PSA). The five regions in Mindanao (Regions IX –XIII) contribute around 65% of the total Robusta production in the country. With Nestlé as the largest Institutional buyer in Mindanao, the joint partnership is expected to facilitate direct access of farmers to buyers. Farmers will be assisted by the DA-Agribusiness and Marketing Assistance Services (AMAS) and Agribusiness and Marketing Assistance Division (AMAD) in the promotion and linkage of consolidated bulk volume produce to the buying stations of Nestle.
The Project aims to develop a market-driven production of Robusta coffee in the country, anchored in the Philippine Coffee Industry Roadmap 2021-2025, focusing in Sultan Kudarat, Bukidnon and other potential areas in Zamboanga Peninsula, Davao Region and CARAGA. Through this partnership, Filipino coffee farmers are expected to increase their production and improve the quality of their coffee beans thereby meeting the country's demand while increasing their income.
Source : HVCDP Central Office